Joseph D. Davison – Owner and President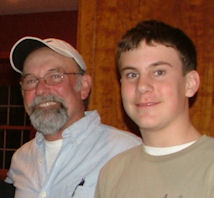 Joe received his degree in Forestry in 1978 from Purdue University in Indiana. Joe has also completed four of the phases from the Game of Logging on cutting. Prior to establishing his business in 1987, Joe's knowledge of the Hardwood Log industry and reputation as a Timber consultant were enhanced through career time with the leading hardwood veneer companies.
Joe is a Licensed Indiana Timber buyer who is actively involved in all aspects of Davison H.Q.S., Inc. including timber buyer, road log buyer, yard log buyer, and yard log seller. Joe's commitment to the pursuit of excellence drives Davison H.Q.S., Inc. onward in the development of quality logs and timber. When Joe is not hard at work he can often be found with the family enjoying the outdoors.
In addition to Joe's involvement in his business he is involved in a variety of organizations supporting the Forest Industry. He is currently serving as a board member, and is a past president of the Indiana Forest Industry Council (IFIC). Joe is a lifetime member of the Society of American Foresters (SAF) and the Indiana Forestry and Woodland Owners Association (IFWOA). Additional organizations supported by Joe include the Indiana Hardwood Lumbermen's Association (IHLA) and Log a Load for Kids.  Joe and his wife Vickie, make their home in Bloomington, IN.
---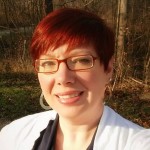 Andrea White, Office Manager
Andrea joined the office in March of 2000. Andrea attended Indiana University and has knowledge in computer software, banking, and clerical skills.
As the office manager Andrea is responsible for the organization of the office. Her dedication to the administrative details and customer considerations have been a beneficial asset to the office.


---
Melvin Frey, Yard Operator
Melvin joined Davison H.Q.S, Inc. in 2013 as a full time yard operator.  Melvin has been a valuable asset to the daily yard operations when Joe is on the road.  Davison H.Q.S., Inc proudly supports Melvin's service in the National Guard.


---
Randy Hacker, Loader Operator and Trucker
As a logger, Randy, has done business with us from many years and has been a part of our staff since 2005. Randy's duties include loading and unloading trucks, laying out logs, and log preparation. In addition to his duties as a Davison H.Q.S, Inc. employee, Randy is also subcontracted by us to haul logs to mills for manufacturing or picking up logs from logging sites.


---
Wyiatt Heckelsberg
Wyiatt joined the staff in 2015 as a yard assistant.  Wyiatt is learning the trades of the industry as he assists Melvin on the yard.